Jala Neti x Yogi Re!
Jala Neti is a powerful practice that helps clear nasal passages and specially beneficial for people having sinusitis, asthma, cold, allergies and kapha related ailments.
Announcing
Jala Neti & Pranayam!
Jala Neti can dramatically improve your physical and psychological health as well as bringing an incredible sense of ease in your yogic or other spiritual practice. In many ways it serves as a perfect preparation for one's daily practice of hatha yoga and kriyas.

Let's look at the few main benefits:
✢ It relieves Asthma, cold and all Kapha-related ailments. Above all most importantly, it calms and activates the nervous system in a big way
✢ Neurologically, it brings a certain dynamism, and at the same time, a certain tranquility. If you're hyper, it brings you down. Medically, one can experience all the benefits of a person whose nerves are calm
✢ Helps with diseases of eye, nose & throat
✢ Removes excess mucus and pollutants from nasal passages and sinuses
✢ Relieves Insomnia, tiredness and improves quality of sleep
✢ Prevents and helps with respiratory tract diseases like asthma, pneumonia, bronchitis
✢ Relieves cold, allergies & sinusitis
✢ Helps with tonsillitis, allergic rhinitis & hay fever
✢ Relieves migraine and headaches, anxiety, stress release and brings tranquility
✢ Helps with epilepsy
Yogi Re
Yogi Re is an initiative started by Mukul Chowdhary to bring at least an element of being a yogi in everyone's life. He has personally conducted 300+ workshops in the last 3 years, touching over 4500 lives!
Yogi Re WhatsApp Group
We have a WhatsApp group where you can share your experience, get to know important updates re upcoming Yogi Re programs, and be in a company of fellow Isha meditators. If you'd like to be added to the group, please tap the link below.
Let Me In!
Sharings!

"I have been practicing Jalaneti over a year. It has changed my quality of sleep/life unimaginable! I was on steroidal medicines and advised sinus operation and I could avoid both with Jalaneti. Deeply grateful!"

— Chandana

"I've been plagued by severe headaches since I was in the 9th standard. I noticed my breathing was happening through my mouth since my nostrils were blocked. Every rain drop brought on a cold. Every cold led to a sinus block. Fever. Lot of chest related diseases due to breathing through the mouth. Someone had suggested Jalaneti to me earlier but I resisted due to fear! I tried all possible medicines and lost all faith in allopathy. I finally did Jalaneti. Life after Jala neti feels refreshing. Initially I was so enchanted by full breathing. I can't explain. Complete breathing without any blocks. It was amazing. The early morning running nose stopped. I didn't need a towel in the morning. My cold and cough bought stopped. No fever episode for a year. Weather change did not change me. I could sit in an AC room. Slowly I could drink cold water and nothing happened. I enjoyed an ice cream whenever possible (yes, even when it was raining) life has been good! Such a simple cleansing method. Such huge benefits. I had wasted so much of time. Just because of fear. This has been so long. Can't thank you enough."

— Lakshmi

"I have attended with my wife just 2 months ago, she had sinus problem and suffered from 2 years... She took it very sincerely and tried Jalaneti...now she is completely out of those problems!"

— Somashekhar

"Since from my childhood I had nose block. I always used to breath from my mouth. So many times I used to go to doctor for mouth infection . I got sinus problems as well due to excess of dust in environment. After I started doing hatha yoga it was reduced to 50% and my all other problems vanished. I was really happy and continued my practices. Recently my left nose got blocked completely because of dust allergy and it was very difficult to breath and do the yoga practice. It's just few days since i attended the Jalaneti class and started doing Jalaneti twice a day. Now 90% of the time I can feel and breath freely. Thank you so much for this session."

— Ranjith
Register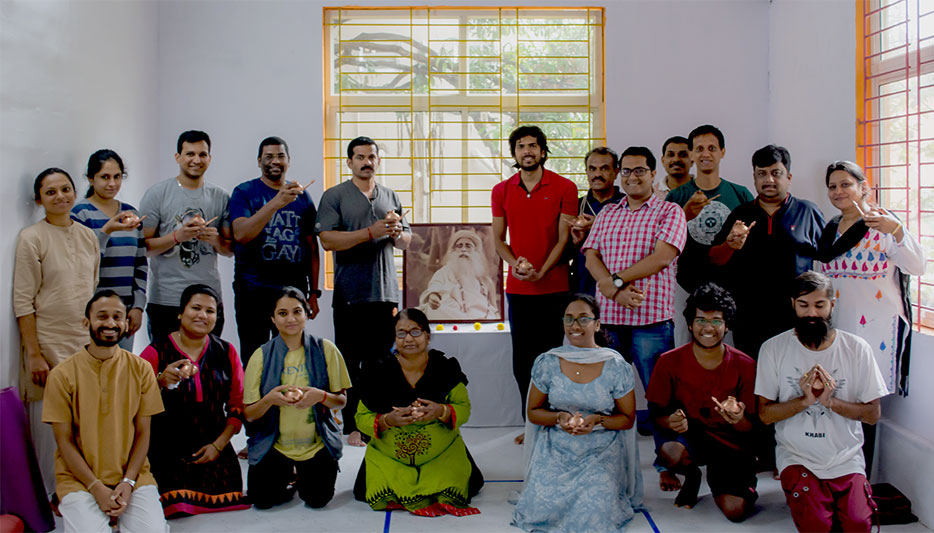 Notes
✢ If any existing health issues or queries about eligibility criteria, please do Whatsapp 8217481232 before registering

✢ You need to come in empty stomach condition for the program. Please maintain 4 hours of gap after full meal, 2.5 hours after light snack, and 1.5 hours after beverage. You can take Water and freshly prepared lime juice without sugar, no worries there!

✢ We schedule Jala Neti Classes every now and then. If you'd like us to update when the next one happens, please let us know by filling out this simple form

✢ We have residential program for kids as well as parents this holiday season! For more details, please check –
srishti.yogire.com

Ways to Contact Us
We are quite responsive!
Call Us
Call/WhatsApp +91 82174 81232