What to Eat? How to Decide?
Experiences!
Over 1500 people have gone through the Aahar Program, we have outlined a few sharings below.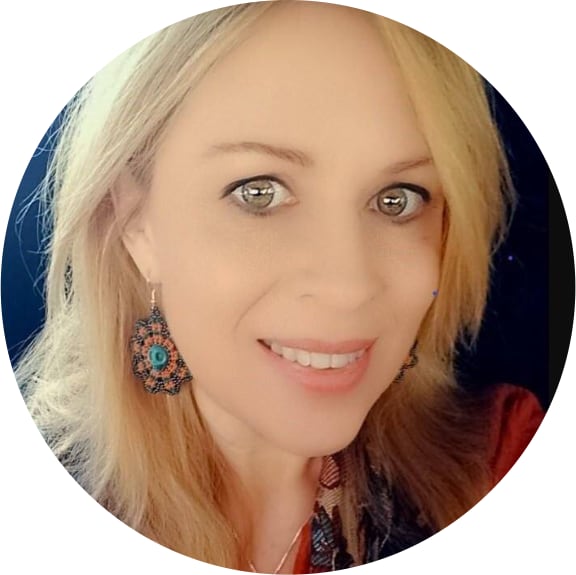 The session eased all my concerns, especially on how to easily incorporate the changes into what I'm doing now. Initially I felt overwhelmed before the session largely because of past experiences of attempted changes. I appreciated the simplicity without being overly vague.

I felt the session was very balanced and I feel confident to make the adjustments comfortably. Thank you for creating this initiative!

Thank you Anna for this wonderful session 🙏 🙏
— Nora Nickolet, Participant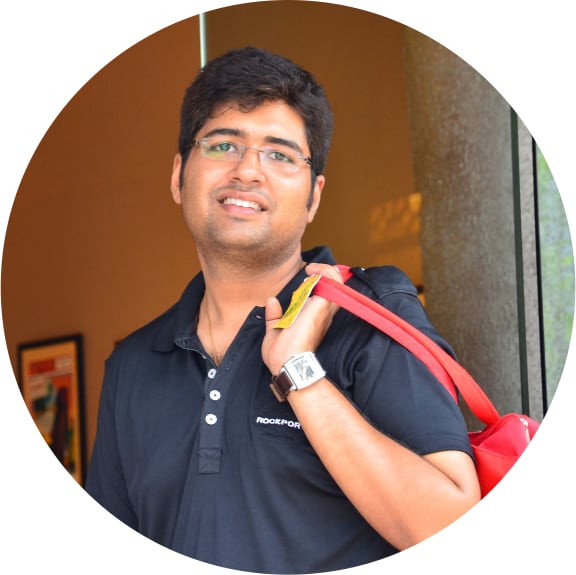 From my childhood I have heard 'Annam Brahma' or 'Food is God', but never understood it till I heard Sadhguru, and it became even more clear after doing Aahar session.

I feel it is his grace which works here! I would suggest everyone to take part in this. Thank you Mukul Anna for being an instrument of Sadhguru to bring this knowledge to us. Thank you Anna for this wonderful session 🙏 🙏
— Arijeet, Participant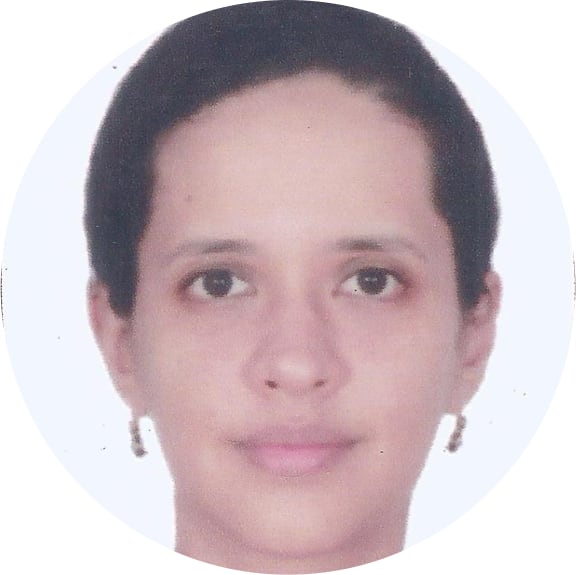 Over the past few months, I have explored various food plans for dealing with health issues of my family. From completely raw food meals for first half of the day accompanied by enemas, to Millet Meals to completely vegan diets to plans from leading Nutritionists in Mumbai. Some I found extreme, some included eggs. Most suggested to eat dairy free, sugar free etc. Some of the thoughts presented in their programs were confusing.

When I came across the Aahar program, I instantly knew that I needed to attend it as it would not be another food fad but sustainability as a way of life. The content was well summarized and crisp.

Thank you so much Mukul Anna for guiding us through this program full of Wisdom and sharing the recipes. A lot of my doubts got clarified. The challenge is now in implementing it bit by bit. Look forward to trying them and getting back.


— Priya, Participant
I enjoy cooking. I believe that food served with love can bring positivity in all who consume it.

I have always found food consumed in the Isha ashram, so tasty! Many a times, I overeat in ashram, but instead of feeling sluggish, I always felt energetic. I was curious to understand the magic behind it. Hence, when Mukul Anna announced the workshop on food, I just wanted to attend it. The workshop was mind blowing. All of us are bombarded with information on what to eat, how much to eat, what are the nutrition values, but we have an awesome measuring tool with us, our body! Who else knows best than our own body as to what it needs? First thing that I learnt in this workshop is how to become aware of its needs and listen to my body.

Anna spoke about the physical, physiological aspects of our system. He talked about the impact of water in our system etc. I also learned "What and How" aspects of food.

I feel that this precious knowledge should reach many youngsters as they carry the baton to the next generation.

Thank you Anna for this wonderful session 🙏 🙏
— Deepa Ravichandran, Participant
How & What of Eating Food!
What you eat determines how you are in many ways. Learn simple diet secrets used by yogis to live a healthy life. If you learn to eat right, health and well-being is just a byproduct and not something that you need to aspire for.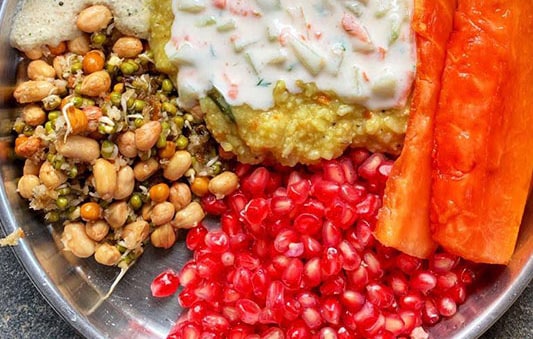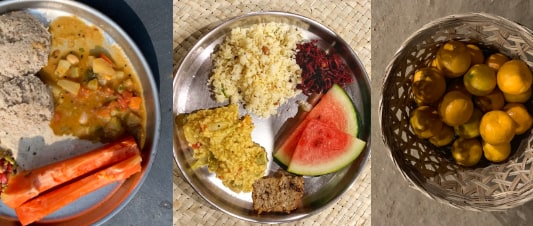 The Burning Questions!
What's the relation between food and sleep?

Could vegetarian diet be sufficient?

I can't live without non veg. Any options?

Raw or cooked food? Fresh food or packed food?

What constitutes a balanced diet?

How much water to drink and when? Warm water or cold?

Which food to avoid and which to include?

I have a hard time fasting. Is fasting really needed?

How to eat and approach the food we are consuming?

Can I consume dairy products? Is it safe for my children?

What to eat to stay alert throughout the day?

How many times to chew the food?

Any quick healthy recipes I could make?

Can healthy food be tasty as well? How?

How many meals to have and when?

I have chronic ailments - can it be cured by changing my food?

How to cook for the kids?

There will also be a Q&A session to cover any other questions you may have
Attend Aahar, Online!
Venue
---
It will be a Live Class Online on Zoom. Log-in details will be shared post-registration.
Learnings
---
The session content is designed based on the Yogic diet guidelines given by Sadhguru and will be conducted in English.

By the end of the session, participants will be equipped to take charge of their diet, their overall health and well-being!
Program Details
1. A Live Web Session
Get to imbibe ancient Yogic wisdom. We will also explore how one could systematically implement Yogic Diet in their life. Please note, the session content is a compilation of Yogic Diet guidelines given by Sadhguru


2. Learn How to Make Healthy Recipes
You will learn how to prepare about 10 yogic recipes and in the process discover that a yogic meal can be healthy and tasty as well! Please note that these cooking demos are pre-recorded and it's not a live cook along session.

Some of the things we will look at how to prepare are listed below—
-> Juices and Teas
-> Salads
-> Kanjis (Gruel) and Kalis
-> Curries and Subzis
-> Ekadashi Dinner
-> Tiffins and Chutneys
-> Snacks and Sweets



3. Q&A
Any doubts and questions? Ask away. You will get to ask questions you may have to the program teacher Mukul Anna


4. 100 Raw Food Recipes - A Yogi Re eBook
It's a huge misconception that raw food isn't as appetizing as cooked food. And mainly because there isn't that much literature available on Raw Food Recipes. With Aahar Program, you will get access to easy-to-make and delicious 100 Raw Food recipes


5. BONUS: Over 200 Isha Recipes - An eBook
Get Over 200 healthy Isha recipes with rich details!
Notes
✢ To join the web session, please make sure you have a good broadband connection. Anything below 1 Mbps kbps will result in lags or delays. You could also use your 4G connection and join the session using your mobile device

✢ You would need to download Zoom software (or Zoom plugin for Chrome) on your laptop to join the session. You can download Zoom Laptop client/software using this link OR Zoom plugin for Chrome using this link

If you prefer using your phone, please download Zoom app for your Android device using this link and iOS app using this link

Please test your audio and video camera if working properly once you install the software

✢ The web session will be conducted live by Mukul Anna. You would be able to ask questions as well

✢ We will be able to share more instructions on how to join the web session once you register

✢ Please note that no yogic practices will be taught during the Aahar session. The session is primarily about yogic diet and will comprise of talks, videos and Q&A

✢ There's no age criteria, anyone could join and no other pre requisites are needed to attend this session

✢ If you are unable to attend this session, but would be like to be updated about the upcoming online sessions, please fill out a simple form here

✢ In case of any queries, please contact us at +918217481232
Aahar — In Person!
We also schedule day long Aahar programs in Bengaluru where apart from the insights on food, you could also get to try out refreshing yogic recipes!

If you would be like to be updated about the upcoming Aahar sessions in Bengaluru, please fill out a simple form by tapping the button below.



I'm Interested!
Namaskaram from Mukul Anna!
Aahar has been conceived by Yogi Re — an initiative started by Mukul to bring at least an element of being a yogi in everyone's life.

Mukul underwent intense teacher training designed by Sadhguru, founder of Isha Foundation, and has personally conducted 350+ workshops across Bangalore in the last 6 years, touching over 6000 lives!
Yogi Re WhatsApp Group
We have a WhatsApp broadcast group where you can get daily yogic updates.You can also get information on upcoming Isha & Yogi Re programs. If you'd like to be added to the group, please tap the link below.
Let Me In!
Chat With Us

Show Interest