A 21 Day Online Program To Explore the Yogic Life!

Sep 2 - 22, 2023
3:30 AM to 5:00 AM IST
Show Interest
Why is the Program named Dwijas?
Below is some background about why we have chosen the name 'Dwijas' for the program - we hope that these 21 days will be a process of conscious self-annihilation for us and a burning aspiration to be born again, but this time consciously.
"In India, enlightened beings have been referred to as Dwijas. Dwija means twice-born. Once, you were born out of your mother's womb; it happened unconsciously.You did not make it happen – nature did it for you. Now, if you have to be born once again, you must die first.This does not mean dying physically.But if you die the way you are, if you destroy everything that you called "myself," then you are born once again. This kind of birth happens 100% consciously. Once again you become blissful and innocent, but fully aware. Now, this blissfulness cannot be taken away by anybody. So, what you call "enlightenment" means a conscious self-annihilation." - Sadhguru
Significance of Brahma Muhurtham
Experiences!
Over 500 people have gone through the Dwijas Program so far - we have outlined a few sharings below.
What 8 days Samyama and 5 days Samyama sadhana couldn't do to me has happened in these 21 days! I have kept up my Samyama sadhana for the first time without breaking the mandala. I was having some resistance that I can't fit in all the practices and that was stopping me from making progress. It just broke in these couple weeks and it feels like I have got a grasp of Samyama experientially. It feels like a rebirth and my heartfelt gratitude to you, Yogire team and the participants for helping me break my limitations and help me grow in this path; and to Sadhguru for making this happen for all of us through you. Anna, you are truly carrying a piece of Adiyogi Alayam and being a limb of Isha. With tears I bow down to you. I wish this program didn't end!

Thank you Anna for this wonderful session 🙏 🙏
— Radhika Thiagarajan, USA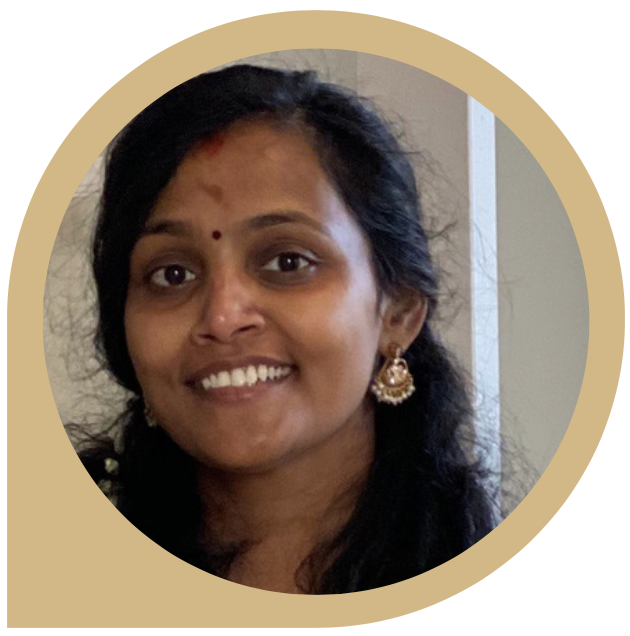 "Thank you for opening up a platform like Dwijas for seekers who truly want to work upon themselves to get better each and every day.I got so much clarity just realizing what I really want. Though I followed everything else for a long time, waking up at 3 AM was never a possibility. That one change that I did has changed so many things for me. I get 5 hrs of sleep at night but it is so dead deep that my body feels so refreshed while waking at 3am. My day is more productive and I have more time to finish all the work. I feel immense satisfaction and attention while doing the Kriya as mentally I know that is my time and I don't have anything else to do other than finishing my practices. Some kind of inner silence has creeped in which is keeping me smiling from inside, light feather like feeling. For the team and to you I bow down with so much gratitude Anna. Sadhguru is with you and you simply resonate Isha."
— Divya Shivaraman, USA
Every session, every single day was an eye opener. We may have come across this on YouTube or Isha blogs but coming from Mukul Anna makes it relatable as he is just like us. Anna's experience resonates with each one of us in some way and that helps us to look at our own life and make the necessary changes. This was the most important thing I liked about the program.
— Abhijith Reddy, Hyderabad, India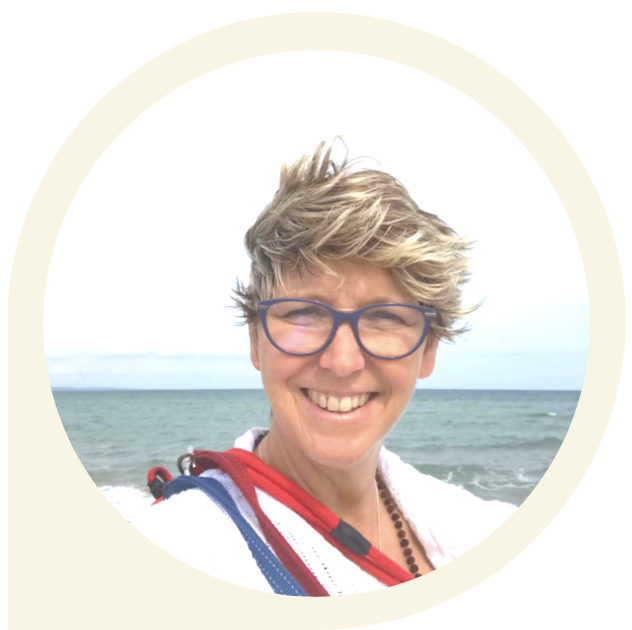 This has been life transforming program for me. Every single ounce of every session has been like gold dust. There is not a thing I would change. Mukul anna, you have left indelible footprints in my heart, unforgettable wisdom in the very core of me, and diffused love into each and every layer of me. Thank you, so so so much. Words are not enough to express the gratitude I feel towards you, the volunteer team and to all the group participants.
— Deborah Riley, France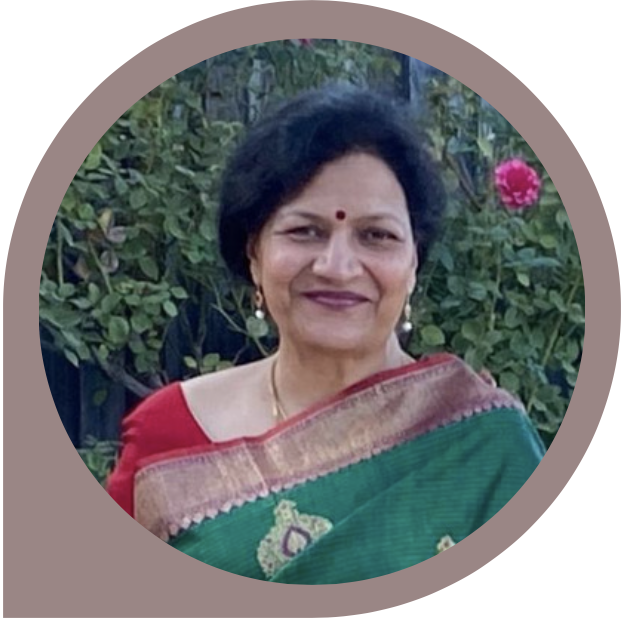 I just loved every bit of it! I started waking up at 3:00 AM again and consistently. Because of that I have more time, so my Hatha practices are happening every day. Paying attention to small things and fixing them. All the teachings of Sadhguru are integrating now, perfect revision by Mukul Anna! Lots of motivation and inspiration!! Can't thank enough!!🙏
— Nalini Agarwal, USA
I enrolled for this course at the last moment as I was not too sure if I could commit my time to fulfill the objectives of the program. I am glad that I registered! I am so grateful to Mukul Anna who has been so very meticulous in arranging the topics for each session. His narration of key life essentials in the morning, followed immediately by his compiled resources and tools is what I would refer to as a - gift on a golden platter. Dwijas is so wonderfully packaged and presented - with care, commitment and dedication! Thank you Mukul Anna and team.
— Uma Ravinthran, Singapore
The 21 days were so intense and have been a blessing in my life. I couldn't stop crying in the second week of Dwijas and it's gonna be a precious memory for me. Thank you from the bottom of my heart!
— Asmi Wyati, Australia
If anyone has to share about this program, surely tears of gratitude will roll down and the same goes for me. Mukul Anna, you have awakened that level of commitment within us. Waking up at Brahma muhurta and regularly doing sadhana has brought much more clarity to every act I do now. Realisation of how important it is to live consciously and joyfully, doing everything with full involvement and devotion, eating with gratitude, including 50% Raw food in diet, having 2 meals per day, lighting a lamp and much more simpler things you taught in the program made my life more stable and focused. My compulsions are slowly coming down. I am grateful to receive this precious gift from such a disciple of Sadhguru. Much love and respect to Mukul Anna and Dwijas team 🙏😊
— Priyanka, India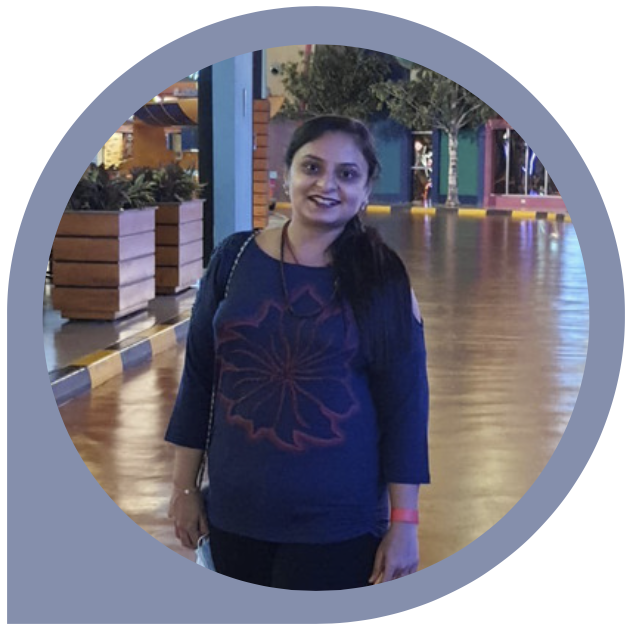 Thank you so much for a mystical wonderful 21 days to grow within myself. I have become calmer and balanced and sadhana becomes effortless and joyful now. I have seen almost all Sadhguru videos but I was not able to implement it in my daily life - these 21 days have become a lighted path for spiritual journey. My connection with Devi has become so intense that I have never felt before. It's a life changing program for me. My deepest gratitude to Mukul Anna, Dwijas team and all participants.
— Chandni Samani, UAE
When I started this course 21 days back, I used to sleep late and have junk food as I used to feel hungry at late night. I also used to react at the slightest provocation. But after 21 days of Dwijas, the biggest change that has come is my diet. I no longer binge on junk, packaged food; I sleep early, and my energy levels are good. Moreover I now consciously respond and not compulsively react. Much peace and love to Mukul Anna. Please continue your sacred work!
—Priya Saraiya, Mumbai
Explore All Aspects of Yogic Life
A 21 Day live online session for aspiring Yogis - to explore all aspects of a Yogic life, based on guidelines by Sadhguru.
Some Aspects Covered In the Program!
Tips to Sleep and Wake Up Well

How to Get up at Brahma Muhurtham?

How to Take a Bath?

What Kind of Clothing to Wear?

How to Speak?

How to Sit ?

What to Eat, When to Eat, How Much to Eat and How to Eat?

How to Consecrate Your Home?

How to Make use of Chants?

How to Evaluate Spiritual Growth?

Pilgrimage - Making Use of Sacred Spaces

Volunteering - Making Your Life an Offering

How to Use Everything as Sadhana?

How to Be in Touch With the 5 Elements

Intensifying Your Sadhana

Devotion - The Quickest Way to Realise

There will also be a Q&A session to cover any other questions you may have
Attend Dwijas, Online!
The first Dwijas program held in Sep 2020 saw over 150 participants from across the globe and we are happy to announce the 6th batch of Dwijas - 21 Day Online program starting this Sep 2 and ending on Sep 22!
Platform
---
Live on Zoom, Log-in details will be shared post-registration. Recording will not be available if a live session is missed.
Learnings
---
The session content is designed based on the Yogic lifestyle guidelines given by Sadhguru.

By the end of the program, participants will be equipped to use every aspect of life for their overall well-being.
Eligibility
---
Should have done any Isha Yoga Program (Isha Upa Yoga, Inner Engineering Online or Isha Kriya is fine)
All About Dwijas - Explained!
Dwijas Program - Sharings!
Program Details
1. Exploration of a Yogic lifestyle - we will be exploring all aspects of life right from how to wake up, how to take a bath, how to eat, how to drink, how to speak, what to wear, when to sleep, how to sleep, etc so that every aspect of your life can be made as a device or tool for your ultimate well-being.


2. The objective of the program is to help people implement a yogic lifestyle and establish the same over a period of 21 days


3. This program is more suited for existing yoga practitioners who are looking to intensify their sadhana by aligning all aspects of their lifestyle. This can happen if common roadblocks like not being able to keep up sadhana, improper sleep and food timings, etc can be cleared up - this is something that can happen over the course of the 21-day Program.


4. No new yogic practices will be taught during this program


5. Also this is not an in-depth look at Yogic Diet - we will be exploring a few aspects of yogic diet that can help with sadhana. For an in-depth exploration of Yogic diet, recipes, cooking lessons, etc you can check out the Aahar Online Program www.yogire.com/aahar/


6. We will not be looking at any technical yoga practice-related doubts (for example clarification about Yogasanas steps etc) or any practice corrections during this program - for these, you can get in touch with your Isha Hatha yoga teacher and meet them offline.


7. There will be scope for Q&A during the program where you can get your queries about implementing a yogic lifestyle answered by Mukul Anna


8. The program will be interspersed with meditations like Isha Kriya/Chit Shakti, Sadhguru's videos, Mukul Anna's sharing about how to imbibe a yogic life, daily implementation tasks, etc


9. Please note that this program is implementation focused - so participants will need to put in the consistent daily effort to implement whatever we explore. So please join only if you are willing to stretch yourselves and do what's required.


10. Our aim is that by the end of 21 days program, yoga should not just be about the 1 to 3 hours you spend doing your yogic practices but that yoga should be ON 24 hours of the day for you - every activity that you do can become a process for your well-being if you approach it that way.


11. We will be creating a group for all registered participants where participants can support each other and share their experiences over the course of the program. We will also be posting login details of the online session on the group, a few days before the program start.


12. Attendance is mandatory for all 21 days, this is like a continuous process - if you miss any of the days for whatever reasons, the recording will not be available for the same and your experience of the program may be impacted. If you miss more than one session of the program, you may be asked to discontinue the program. So please join only if you are willing to commit to attending all the 21 days without a break.


13. Program timings coincide with Brahma Muhurtham (for those based in India) so that it can assist you to make use of this time for your daily sadhana - for those joining from other regions of the world, though the program timings may not coincide with Brahma Muhurtham in your region, you can still attend and try to implement the guidelines suggested during the program.


14. If you are unable to attend this session, but would be like to be updated about the upcoming online sessions, Please fill out a simple form here


15. To know more about other Yogi Re programs and initiatives please visit - yogire.com


Namaskaram from Mukul Anna!
Dwijas has been conceived by Yogi Re — an initiative started by Mukul to bring at least an element of being a yogi in everyone's life.

Mukul underwent intense teacher training designed by Sadhguru, founder of Isha Foundation, and has personally conducted 350+ workshops across Bangalore in the last 6 years, touching over 6000 lives!
Dwijas And Beyond!
We have a WhatsApp broadcast group and Telegram channel where you can get daily yogic updates.You can also get information on upcoming Isha & Yogi Re programs. If you would like to join the group, please tap the link below -
Let Me In! (WhatsApp)
Let Me In! (Telegram)
If you are unable to join using links above, please send us a message on
+91-8217481232
to add you.
Dwijas, a Live Session
The 6th edition of Dwijas Online starting this Sep 2nd!
Sep 2 - 22, 2023
3:30 AM TO 5:00 AM IST
If you are keen on attending upcoming Dwijas programs, Please fill below enquiry form


Enquiry Form
Any Qs? Call us at +918217481232
Chat With Us
Show Interest