A fun-filled holistic camp to re-introduce vital elements — nature, yoga, food, and play to children

Show Interest
Nature


In a world where kids believe strawberry to be an ice-cream (not a fruit!), it's imperative that we introduce them to nature and instill a profound sense of love.

We will be taking kids for nature walks as well as farm trails.
Farming


To get to understand how food is grown, how many lives it enriches before coming to your plate, and understand how the whole eco-system works in tandem is something to cherish for a lifetime.

People tend to think farming with green fields, and yes, it is green, but don't forget the brown-y stuff that makes it lushgreen!
Yoga


Once a child begins to experiencing the world as one, naturally they will start being more responsible without the need for any morals.

Isha Hatha Yoga (designed by Sadhguru) is a step in the right direction for the physical and mental wellbeing of your child.
Birdwatching


Most kids from the past generation would have at least watched sparrows taking short flights in their verandah while growing up. Sadly, if you aren't aware, sparrows are going extinct...and the luxury of simply observing sparrows (let alone exotic birds) is rarely afforded.

Birdwatching hones child's observational skills and helps them become "Nature Wise".
Food


Kids will indulge in delicious vegetarian yogic meals comprising of fruits, veggies, and nuts. Whether your kid is addicted to Lays or not, s/he is going to love positive pranic food. Good food doesn't have to be boring and we're tad sure they will ask for such wholesome meals when they get back!


Play


As Sadhguru says, being a sport means you are willing to play. If there is anything that is truly close to a spiritual process, in the normal course of life, that is sports.

Playing a game gives you an understanding that without absolute involvement, you cannot be successful. You have to play as if your life depends on it. For the growth of the children, it is very important that they learn to be playful.
"My batch was first to learn Isha Childrens Yoga specially designed for kids by Sadhguru. Till date I have been practicing it regularly. As a student, it helped to improve my concentration and memory, reduces stress level and gained being calm. My body feels very flexible and light. It helps a lot since I play badminton, in which you need lot of eye and hand coordiation and I feel my game has also improved with regular practice.

Last, but not least, diet there was best, more healthy and delicious. There is lot to explore. I would have definitely missed something more if I hadn't participated. Thank you, Mukul Anna! "
— Tejal Praveen, Participant
"It was a wonderful experience with Mukul Anna. I wish I could stay connected with him lifelong, for I could learn more yoga and also have fun with him. I also loved the food, yum yum yum! I also had wonderful time with my friends. Before attending this program whenever I closed my eyes I would sleep! Later I learnt to close my eyes and stop myself from sleeping. And I wish that Mukul Anna also enjoyed the program with us. He was the best teacher I have ever ever met in my whole life. Thanks a lot for teaching us yoga and taking care of us like your own children 🙏"
— Diyanta Nair, Participant
"Mukul, you and your team are magic weavers...the kids who would not budge even at 6:30 from bed are waking up voluntarily at 5:30, doing yoga and eating right! In just 2 and a half days they are transformed. I wouldn't believe it if I had not seen it with my own eyes. Sadhguru's grace is certainly at work here 🙏🏼"
— Pallavi Mishra, Parent & Principal, Oakridge International School, Bengaluru
"My son Bhavin, took part in the March Srishti Camp. Though he was one of the youngest in the group, he stayed without us for the first time and it was a fantastic experience for him. There have been so many changes in him — he had a lot of anger issues, which has decreased drastically, after doing the practices he does not require long time for studies. He feels more calm and happy.

I feel Yoga is something that every child needs to do to be able to live in this society and to handle well their stress and challenges in their life. Thanks Mukul Anna for this initiative 🙏"
— Pooja Melwani, Parent
How Yoga has Helped Sumit with his Studies & Sports
Vaijnath on His Daughter's Yoga Routine
Glimpses from Our Last Srishti Camp!
Camp Details
Dates
---
Oct 16 (starts at 7:30am) to Oct 18 (ends at 7.30pm), 2021
Venue
---
Ayush Green Farms, Kanakapura ( About 35 kms from Bengaluru)
Age Requirement
---
Kids between ages 08 to 16 years – prior exposure of yoga is not mandatory.
(If your child is slightly off the age criterion and keen to attend, please do contact us and we can see if possible to accommodate)
Arrival & Departure
---
Drop Off Point
Parents are requested to drop off kids by 7.30am on Oct 16 at Shankara Foundation Near Dodakallasandra Metro station Kanakapura Road. Here's the Google Maps link of the same.

Parents are also requested to attend the closing session of the program in Bengaluru on Oct 18, between 5.30pm to 7.30pm for a brief orientation about post program care/support.

Pick Up Point and Closing Session Venue
Shankara Foundation,
Near Dodakallasandra Metro station,
Kanakapura Road,
Bangalore - 560062
Map: Google Maps Link
About Transportation
---
We have arranged a bus transport to and fro from the venue to the pick up point.
Fee
---
₹15000/- per child (excluding transportation)
Bus Transportation - ₹1500 per person
The Venue!
Ayush Farms is spread over 150 acres and surrounded by mountains, it's a beautiful space to bask and fall in love with nature - the plants, trees, animals and birds! In this video you can see some glimpses from the farm.
A few pictures of Ayush Farms!
Namaskaram from Mukul Anna!
Srishti has been conceived by Yogi Re — an initiative started by Mukul to bring at least an element of being a yogi in everyone's life. Mukul underwent intense teacher training designed by Sadhguru, founder of Isha Foundation, and has personally conducted 350+ workshops across Bangalore in the last 5 years, touching over 6000 lives!

Srishti is a holistic residential camp for young minds to re-introduce and bring about vital elements — nature, yoga, food, and play into their lives.
Srishti Memories!
We have completed 10+ Srishti Camps. You'd be glad to know over 200 kids have gone through this exhilarating experience so far!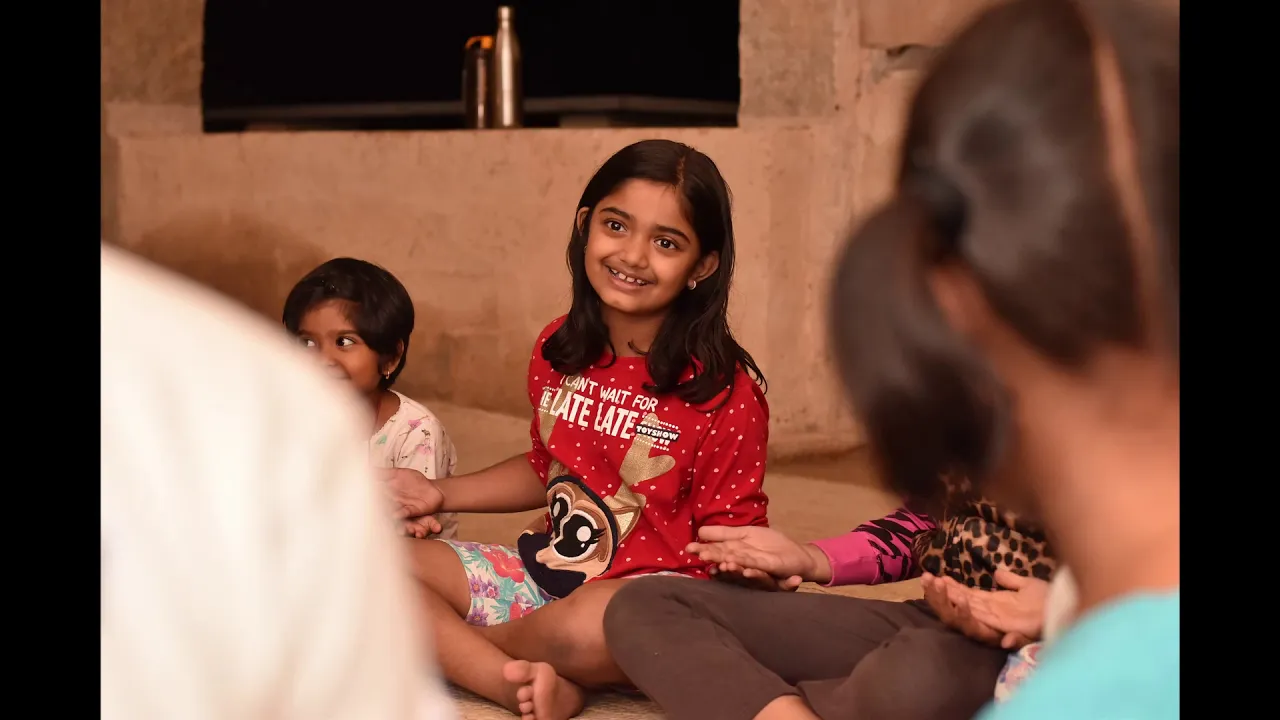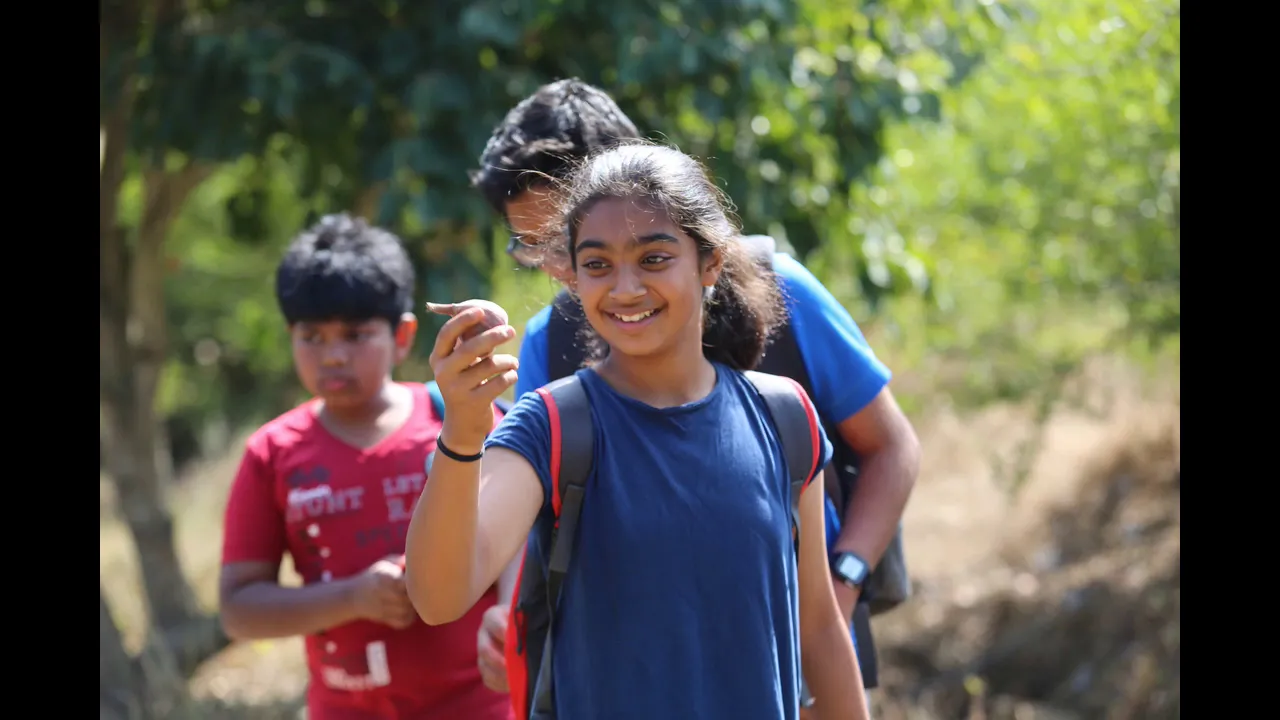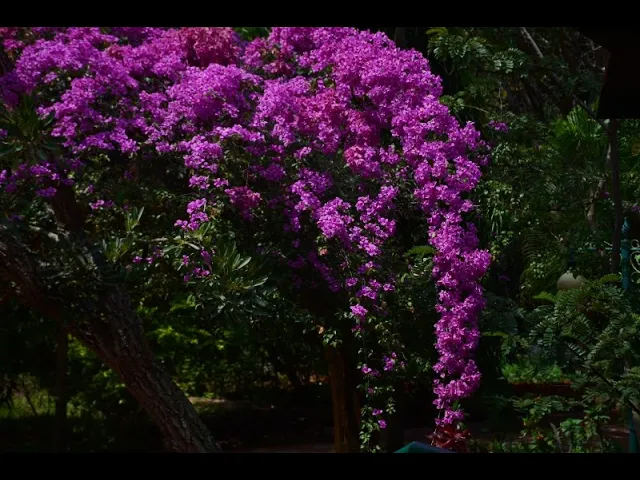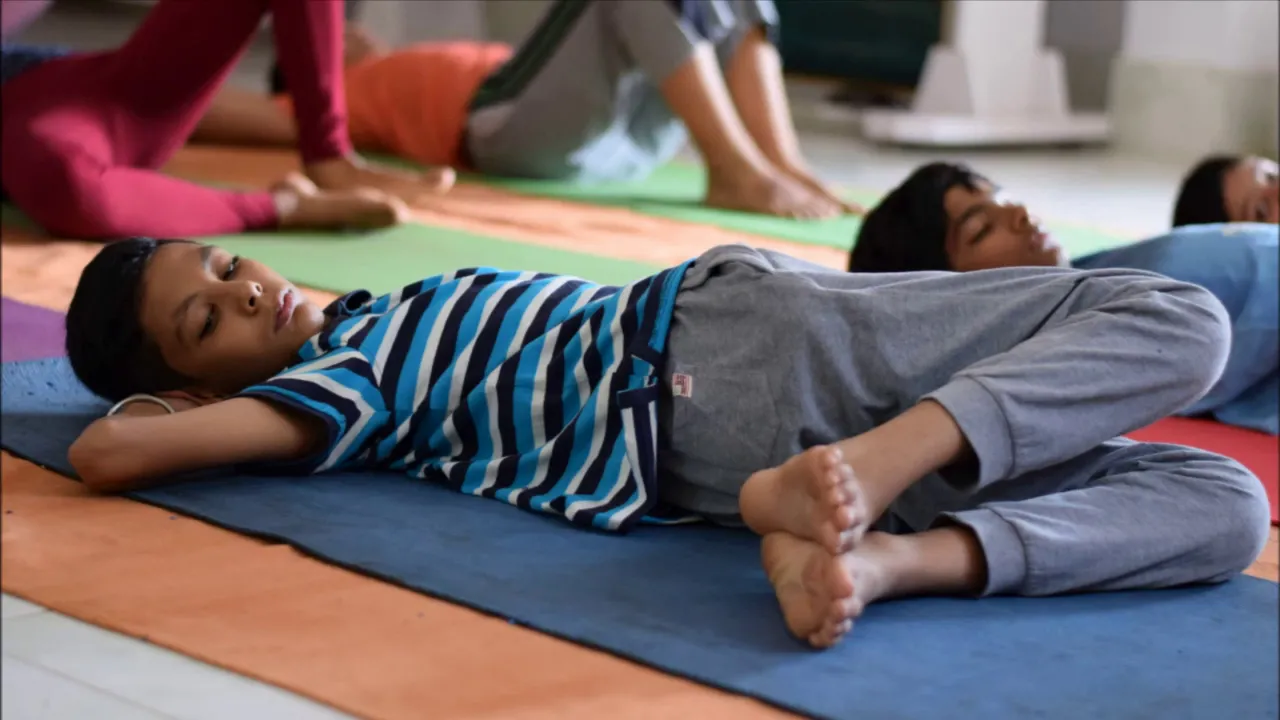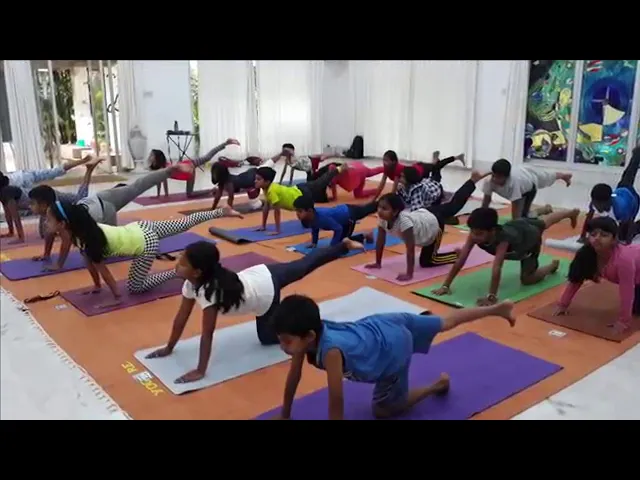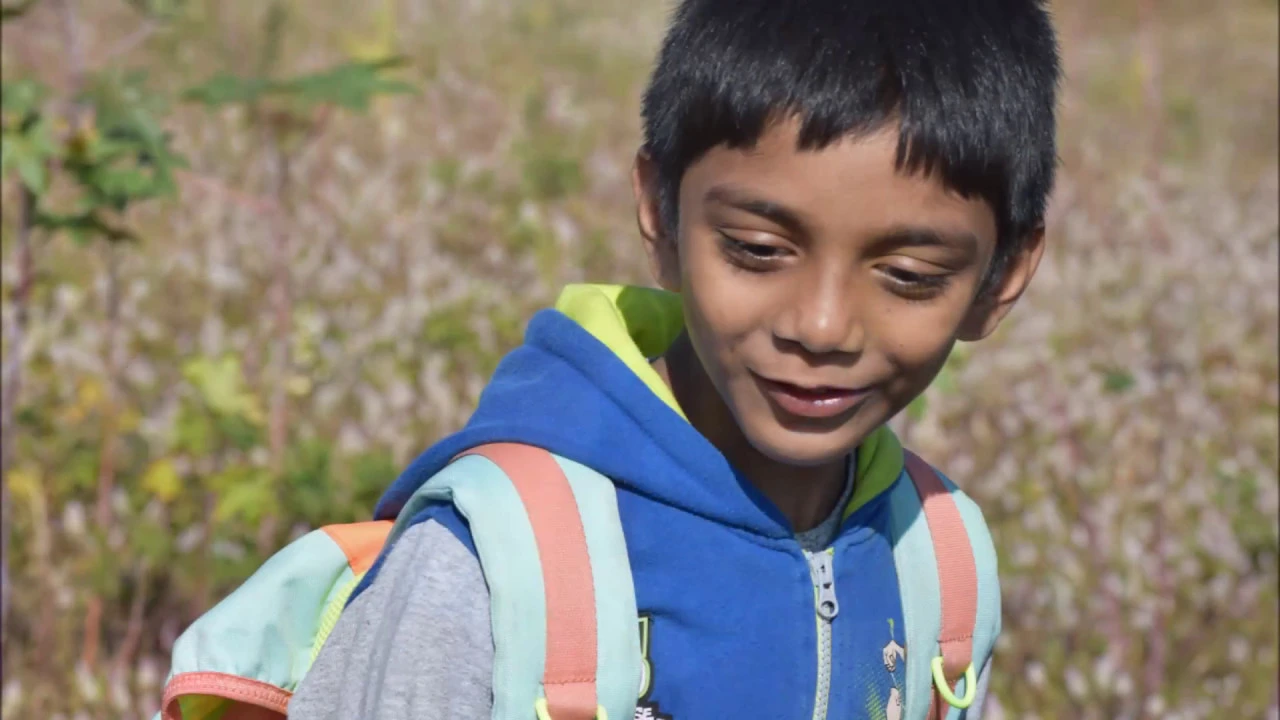 Notes
✢ Comfortable shared accommodation (separate for boys and girls) will be provided

✢ Due to the ongoing Coronavirus Spread, we will only be accepting participants without any health issues and are medically fit (i.e. no symptoms of Cough, Cold, or Fever past 15 days). Participants need to undergo a RT-PCR test 72 hours before program start date and submit the negative report to confirm their participation.

✢ We will also be taking care and necessary precautions to ensure hygiene and cleanliness, and avoiding any crowded places that could potentially be at risk of virus spread

✢ Healthy sattvik vegetarian meals would be provided 3 times/day to all kids. They would be able to appreciate how food is grown and be encouraged to imbibe a healthy lifestyle and make right food choices

✢ Things to pack and other such recommendations would be sent to all registered participants closer to program start date

✢ Outstation kids participating in this program need to arrive in Bangalore the previous evening preferably and can plan departure after 10pm on day 3 or the next day

✢ All meals from Day 1 lunch to Day 3 lunch and snacks are included

✢ No prior exposure of yoga is mandatory to attend this camp

✢ Electronic gadgets like mobile phones, cameras, video games, iPods etc are not allowed during the program — the idea is to disconnect from the devices and engage with nature!

✢ This is also an opportunity for the kids to learn to stay independently and grow - for majority of the previous participants it was their first time staying without parents

✢ We will be forming a WhatsApp group to send updates about kids. No separate communication between parents and kids will be encouraged during the program

✢ Participants will be taught yogic practices like Surya Shakti, Pranayam, and Aum chanting. All these practices are designed by Sadhguru

✢ Program starts from Day 1 at 7:30am and ends by 7.30pm on Day 3

✢ Our team is well equipped to take care of the needs and safety of children and have successfully organized many Srishti camps before

✢ If your child is slightly off the age criteria and still keen, please get in touch with us to discuss

✢ If you were looking for other Srishti programs, please check out, yogire.com/srishti

✢ Previous Srishti participants can also apply for this camp

✢ If the child is having any health or behavioral challenges, then please get in touch with us to discuss before registering.

✢ We will be able to accommodate a small batch. If you are keen, then please register early to reserve your kids' spot

✢ We schedule Srishti classes once in a while. If you are unable to attend any of the listed program dates and would like us to update when the next one happens, please let us know by filling out this simple form

✢ In case of any queries, please do contact us at 82174 81232
A Buzzing Srishti!
We have a WhatsApp group where you can share your experience, get to know important updates re upcoming Srishti/Yogi Re programs, and be in a company of fellow Isha meditators. If you'd like to be added to the group, please tap the link below.
Let Me In!