Awaken an element of Yogi in your life. Let this life find its natural expression within you!
Who We Are
Yogi Re conducts various classical Isha Hatha Yoga programs like Angamardana, Surya Kriya, Surya Shakti, Jala Neti across Bangalore as well as holistic camps like Srishti for children. And we are quite happy doing our bit by helping people find their inner bliss and stillness!

Explore Isha Hatha Yoga Programs & Yogi Re Offerings
Aahar - An In-Depth Look into Food
A yogic perspective on food to boost energy and take charge of your health! This online program is specially crafted for aspiring yogis! What you eat determines how you are in many ways. Learn simple diet secrets used by yogis to live healthy life. If you to learn to eat right, health and well-being is just a byproduct and not something that you need to aspire for.

Dates: August 17, 3pm to 5.15pm IST

Fee: Min ₹1200 / $20

Aahar Online
Namaskaram from Mukul Anna!
Mukul Anna's Story
Yogi Re is an initiative started by Mukul Anna to bring at least an element of being a yogi in everyone's life. He has personally conducted over 250 workshops in the last 3 years, touching over 3000 lives!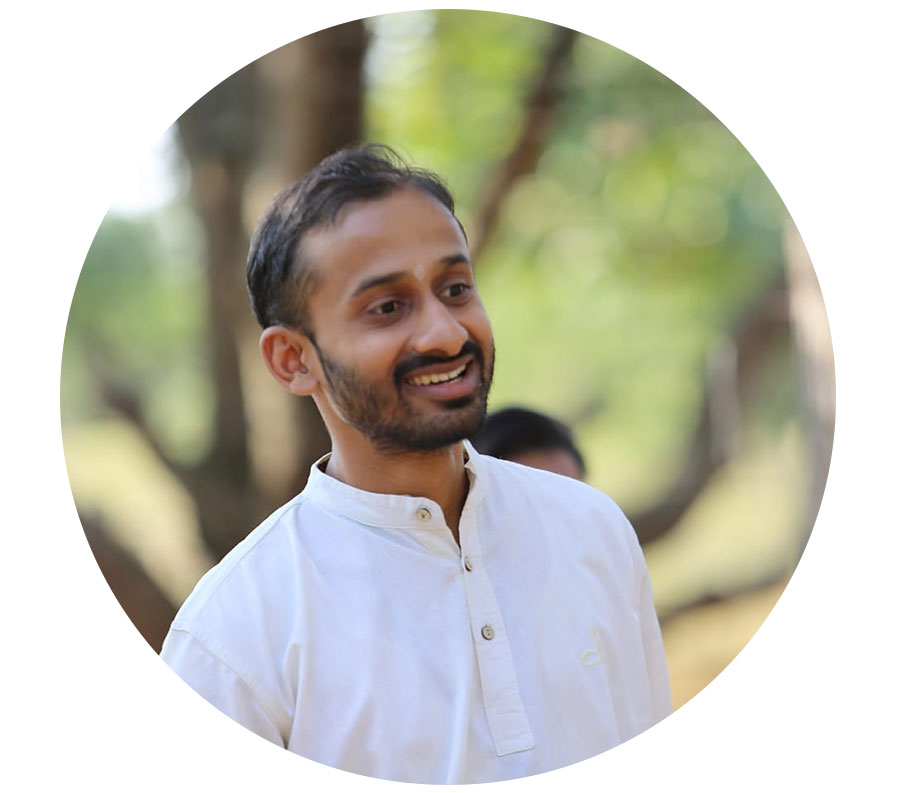 Yogi Re Blog
Why Teaching Kids?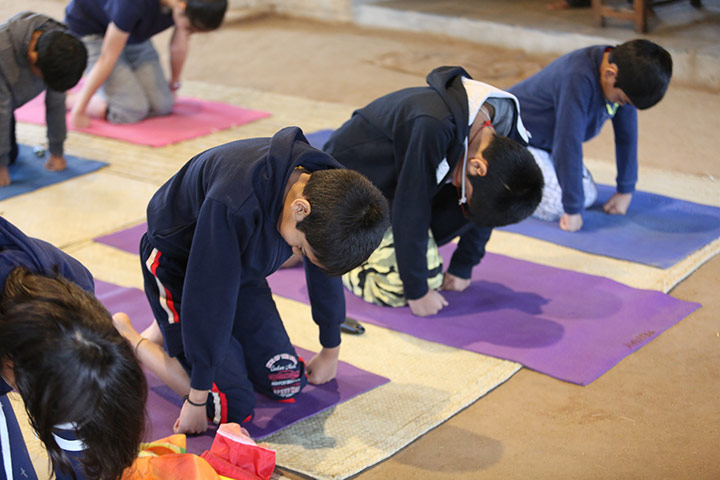 For those of you have been in touch with us for some time, you must have noticed that we plan a lot of programs for kids 😄 So why this focus on kids and coming up with more offerings for them? This is primarily because one of the biggest learning experiences and turning point in my life happened due to teaching kids! Ever since then, my eyes light up whenever I get an opportunity to spend time with kids — I consider these young ones as my mentors, who showed me how I should be.
Explore Yogi Re Blog
Srishti - A Yogi Re Initiative
A fun-filled 3-day residential camp in the outskirts of Bangalore with an aim to instill love for nature along with powerful yogic practices.

Dates: Aug 10 to Aug 12, 2019
Age: 08 to 16 years
Fee: Min ₹13,500

Srishti Camp
Of Leadership
A Series of Invigorating Poems by Sadhguru

When Starlings fly in
their Collective Glory. Can 
anyone decipher the leader of
their magnificent act

The Heart beats, the Glands secrete
Kidneys purify, every cell performs
the most exacting functions
and the Brain reflects

The many Billion Galaxies
off effervescent stars and nascent
space. Of Black holes and 
Milky Ways, does someone see 
a Center that leads

A leader is a Fool

Love & Grace
Sadhguru
 
Yogi Re WhatsApp Group
We have a WhatsApp group where you can share your experience, get to know important updates re upcoming Yogi Re programs, and be in a company of fellow Isha meditators. If you'd like to be added to the group, please tap the link below.
Let Me In!
Ways to Contact Us
We are quite responsive!
Call Us
Call/WhatsApp +91 82174 81232
Email: yogire.me@gmail.com