An explorative, holistic residential retreat to re-introduce vital elements — nature, yoga, food and play. This time, in Mysuru!

Show Interest
Nature


Human, meet nature! An opportunity to get acquainted with numerous life-forms, heighten the sensitivity to life and create an understanding and appreciation of interdependence amongst life forms.

Enjoy nature walks and farm tours!
Farming


To get to understand how food is grown, how many lives it enriches before coming to your plate, and understand how the whole ecosystem works in tandem is something to cherish!

City folks tend to relate farming with green fields...and yes, it is green, but don't forget what goes in to make it so lushgreen — the Manure!
Yoga


Once you begin to experience the world as one, naturally you will start becoming more responsible without the need for any morals.

Isha Hatha Yoga (designed by Sadhguru) is a step in the right direction for your physical and mental wellbeing.
Yogic Meals


Indulge in delicious vegetarian yogic meals comprising of fruits, veggies, and nuts. We promise you will absolutely enjoy positive pranic food — good food doesn't have to be boring!

You will also get to learn how to make such delicious yogic meals on your own!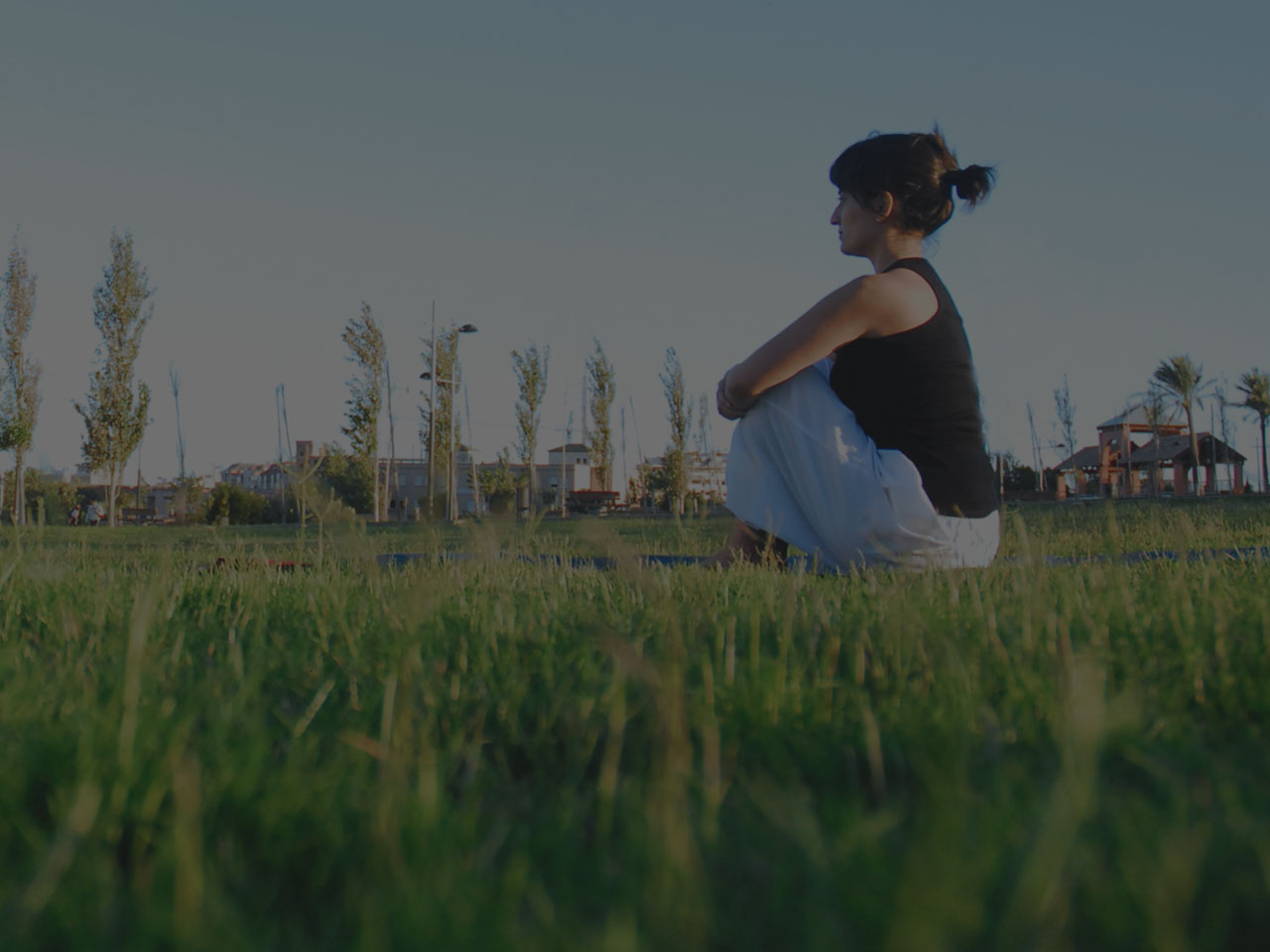 Yogic Lifestyle


From waking up early morning to sounds of nature and starting your day with Hatha Yoga practices, you will get to see the other side of you — the one that is in tune with the rest of the existence!

We are hoping the retreat will give you that much needed gentle push to re-start your life!
" We as a family are very thankful and blessed to have experienced the lovely ambience amidst diverse flora and fauna, warm hosts, comfortable accommodation, and waking up early to the calls of peacocks.

Starting off the day with cold water shower, having neem and turmeric with honey laced water, having two meals of gastronomic delights, lively co-participants, the most enthusiastic volunteers, the nature walks, and last but not the least, the most versatile and humble guru Mukul with his crystal clear instructions interspersed with enlightening Sadhguru video sessions made the Srishti Retreat, not only a memory for lifetime to cherish but to kickstart a new saga of physical and inner dimension. "
— Parents Chander and Avantika with Trisha and Sudarshan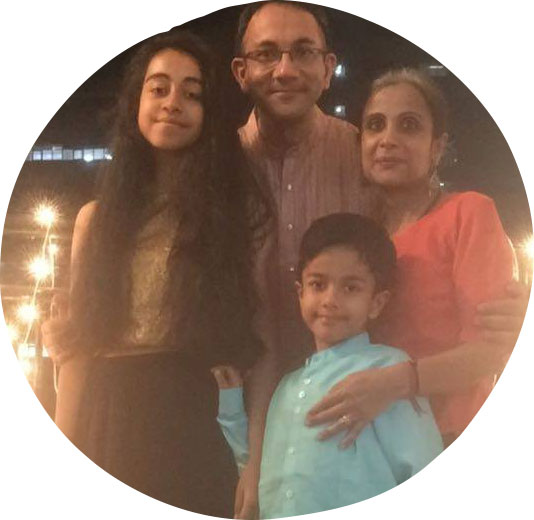 " Namaskaram Anna!🙏 😊 Would like to extend a heartfelt thank you to you for the most amazing and inspiring program for Families. My husband and kids had a great great time along with learning yoga. Children are just going ga ga over you...you have inspired them big time. The practices, time gaps, Satvik food...everything they are taking care on their own. And little one is so waiting again to join :)

The beautiful surroundings, trek, fun involved and wonderful co-families in the program enhanced their experience. Your love, care, inspiration, attention to details is so much appreciated Anna! We are really blessed to have you around. Thanks so much again!😊🙏 "
— Shalu, Parent
Retreat Details
Dates
---
Check-in
Dec 30, 2022 , 8 - 9:30 AM

Check-out
Jan 1, 2023 around 4:00 PM
Age Requirement
---
Open to adults or families (if children joining, they should be over 7 years of age and accompanied by an adult )
The Venue
---
Shiroors Farm, Marasettihalli, Mysuru, Karnataka, India.
About Transportation
---
Participants need to come to venue (Shiroor Farms, Mysuru) on their own. We can facilitate car pooling among participants.
Fee
---
₹15,000/- per head (excluding transportation)
Fee includes 18% GST.

Tentative Itinerary Details
Itinerary (Day 1)
---
Day 1(Dec 30)

• Check in from 8 - 9.30 AM
• Breakfast - 8 to 10 AM
• Farm tour and Video - 10 to 12 PM
• Lunch - 1 to 2 PM
• Intro talk ( Yoga, Diet and Lifestyle) - 2 to 4.30 PM
• Evening Yoga - 5.30 to 7.30 PM
• Dinner - 7.30 to 8.30 PM
• Games/bonfire - 8.30 to 9.30 PM

Itinerary (Day 2)
---
Day 2(Dec 31)

• Morning yoga - 6.30 to 8.30 AM
• Breakfast - 8.30 to 9.30 AM
• Outing - 9.30 to 1 PM
• Lunch - 1 to 2 PM
• Yogic diet & cooking session-
2 to 5 PM (You will also receive over 250+ recipes to try out)
• Evening yoga - 5.30 to 7.30 PM
• Dinner - 7.30 to 8.30 PM
• End the year with reflection and guided meditation - 8.30 to 10.30 PM

Itinerary (Day 3)
---
Day 3(Jan 1)

• Ring in the new year with Morning yoga and meditation - 6.30 to 8.30 AM
• Breakfast - 8.30 to 9.30 AM
• Outing - 9.30 to 1 PM
• Lunch - 1 to 2 PM
• Reflections and Closing session- 2 to 4 PM
• Departure - 4.30 PM

The Venue!
A magical place set up 17 years ago by the Shiroors, Shiroor Farms is tucked away amongst the splendor & simplicity of Nature - this farm which is so very quaintly designed is open to all who desire to share the amazing gift of peace that it has to offer. Massive trees stand all around and prettiest of birds have made this farm their heaven where they are happy to build their nests & raise their chirping families.

What was once a land that was unfit for human habitation is now turned into an Eden for Nature's bounties - this joyous place never ceases to surprise every visitor.
Namaskaram from Mukul Anna!
Srishti is a holistic residential camp for young minds to re-introduce and bring about vital elements — nature, yoga, food, and play into their lives. We have completed close to 20 Srishti camps and about 400 participants have gone through the Srishti experience so far.

Srishti is one of the programs offered by Yogi Re — an initiative started by Mukul to bring at least an element of being a yogi in everyone's life.

Mukul underwent intense teacher training designed by Sadhguru, founder of Isha Foundation, and has personally conducted 350+ workshops across Bangalore in the last 6 years, touching over 6000 lives!
Srishti Memories!
We have completed 20+ Srishti Camps. You'd be glad to know that ~400 participants have gone through this exhilarating experience so far!
You can watch glimpses from each of these Srishti Adults/Families Retreat camps in the video section below.
Notes
✢ Stay will be in dorm type rooms (comfortable shared accommodation), separate for gents and ladies

✢ Our batch sizes are small (between 20-30 members) to give individual attention. If you are keen, then please register early

✢ Physical and medical fitness is a must to attend the program - if you have any health issues, please discuss with us before registering

✢ It is recommended to minimize or do away with gadgets like mobiles/cameras etc. This is an opportunity to keep aside the devices and connect with nature. We will anyways be providing enough pics/videos at the end of the program to all.

✢ Healthy yogic vegetarian meals would be provided 3 times/day to all along with sessions about healthy eating. Participants would be encouraged to imbibe a healthy lifestyle and make right food choices.

✢ Things to pack and other such recommendations would be sent to all registered participants closer to program start date

✢ No prior exposure of yoga is mandatory to attend this retreat. We will be teaching yogic practices like Surya Shakti, Pranayam and guided meditations

✢ If you were looking for online Srishti programs, we have one from Dec 16 to 18 - please check out, this link

✢ If you were looking for a Children's only camp, we have one from Dec 27 to 30, 2023 - please check out this link

✢ We schedule Srishti classes once in a while, If you are unable to attend any of the listed program dates and would like us to update when the next one happens, please let us know by filling out this simple form

✢ In case of any queries, please do contact us at 82174 81232
Stay Updated - Join the Yogi Re broadcast
We have a WhatsApp broadcast group and Telegram channel where you can get daily yogic updates.You can also get information on upcoming Isha & Yogi Re programs. If you would like to join the group, please tap the link below
Let Me In! (WhatsApp)
Let Me In! (Telegram)
If you are unable to join using links above, please send us a message on
+91-8217481232
to add you.
Register
Srishti Retreat @ Shiroor Farms, Mysuru
A 3-Day Residential Retreat
Dec 30, 2022 to Jan 1, 2023
₹15,000 per head (Inclusive of 18% GST)
Participants need to make their own transport arrangements to and fro from venue.
---
Show Interest
Any Qs? Call us at 82174 81232